ABOUT US
Basar Impex Pvt Ltd has a very strong presence in gas and kerosene stove parts. Having concentrated on a very specific market for all spare parts Basar Impex Pvt Ltd today has become one of the fastest growing reputed business house in this segment.
Our primary focus has always been on understanding and adapting to the requirements of our clients & delivery of the commitments made due to which we maintains high standards for quality conscious multinationals and international markets, ensuring product quality as per drawings, samples and specifications provided.
The founding director Mr.Mohamed Farooq Basar had close to 30 years of experience in export trade when his father Mr.Haji Suleman Basar started business as Basar Export Corporation in 1965. After very hard working & success in export industry a new firm was developed named as Farooq Impex in 1975 which in the year 1999 got incorporated as Basar Impex Pvt.Ltd.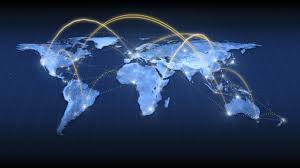 BIPL's Philosophy
BIPL's methodology of working is structured around a belief, which is to provide the best products at the best prices and this business philosophy is guided by the following principles:
• To be the best in our industry.
• To honour the commitments made.
• Always act with integrity and fairness.

Further, under his guidance we have been able to meet the demands of our clients and respect commitments of value creation for all our clientele very successfully.
Since, we outsources our production to smaller focus factories, we are able to dedicate more resources to quality assurance, as well as reduction in cost of maintaining a factory and managing labour. This has enabled us to provide our clients the ability to run their business more effectively, with higher quality products at competitive prices. As we are not tied down by a physical factory we have the ability to move fast and adapt quickly.
On the road to growth and expansion, the Group is also conscious about its responsibility towards environment and social development. Hence, at Basar Impex Pvt. Ltd. eco-efficiency is a matter of principle.